One always worries about a confined set budget when it comes to travelling. However, there is a fortunate class of exceptional people who do not have to bother thinking twice before planning any lavish vacation: You guessed it, celebrities! What so ever pocket anyone has for the tour; all of us are desirous of being travelling first class like celebrities.
Be that as it may, realistically our appetencies are preposterous because to get the megastar treatment one has to bear the substantial disbursement for it.
The notion "Some people are born to gallivant around the globe" is so true for the wealthy and famous gentry, having access to any lavish place they want to sojourn or even stay permanently. After all they have in abundance the cash, the persona and the suave for it.
#10 Saint Tropez
The principal town in the canton of Saint Tropez, located on the French Riveria, is known to be an exotic luxurious seaside resort. It got notorious due to affluence of French new wave (a campaign of French filmmakers from era of late 1950's and 1960's) in cinema and the Ye Ye movement in music industry. Later, American and Europeans also promoted the place for tourism. As reckoned to be one of celebrity's favourite destinations, the city is flocked by luxurious hotels of the world like Hotel Byblos & Les Caves du Roy.
Rudi Gernreich, an Austrian American fashion designer inaugurated his topless swimsuit design called "Monokini"at one of the Saint Tropez local beaches. Though being a fire cracking controversy in 1960's and therefore forbidden by the Mayor of that time, bathing naked on the Saint Tropez beaches (pampelonne to yachts) is now rendered completely as a norm for both genders. The spot also got famed from the shooting of a French comedy film "And God created Women" featuring Brigitte Bardot.
#9 Bora Bora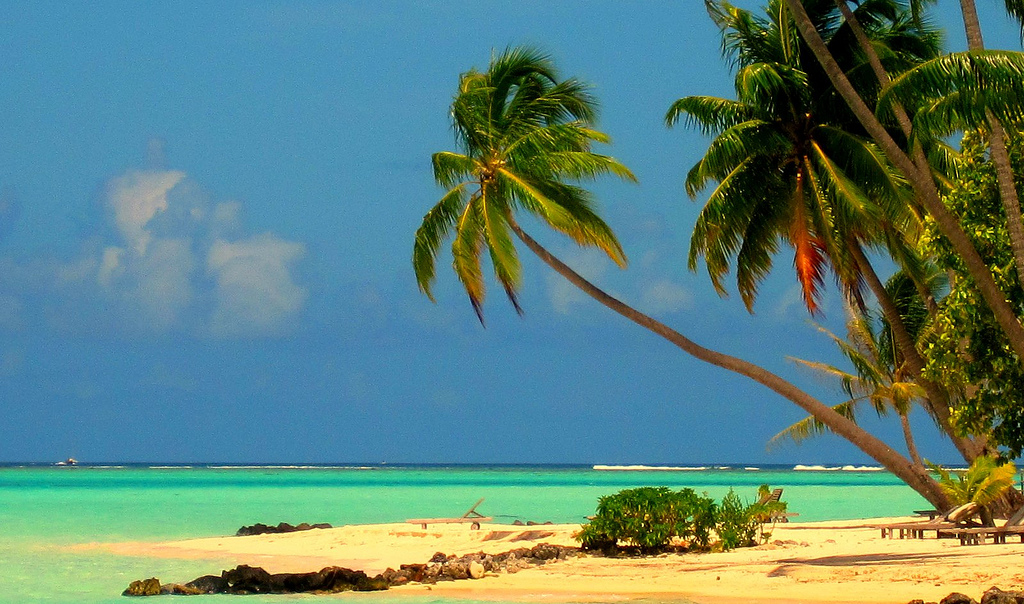 Bora Bora is an alluring destination for big names like Nicole Kidman, Christina Applegate, Sharon Stone, Quincy Jones and many more. It is renowned as a "perfect vacation destination" if you want to relish the secluded, over the water bungalows in luxury.
This explains why all these people of the limelight hibernate over here for relaxation. Having the indefectible aqua centric superfluity resorts, this island is located in the Leeward group of Society Islands of the French Polynesia. Scuba diving and snorkelling at lagoons are quite happening activities of Bora Bora.
#8 Istanbul and Bodrum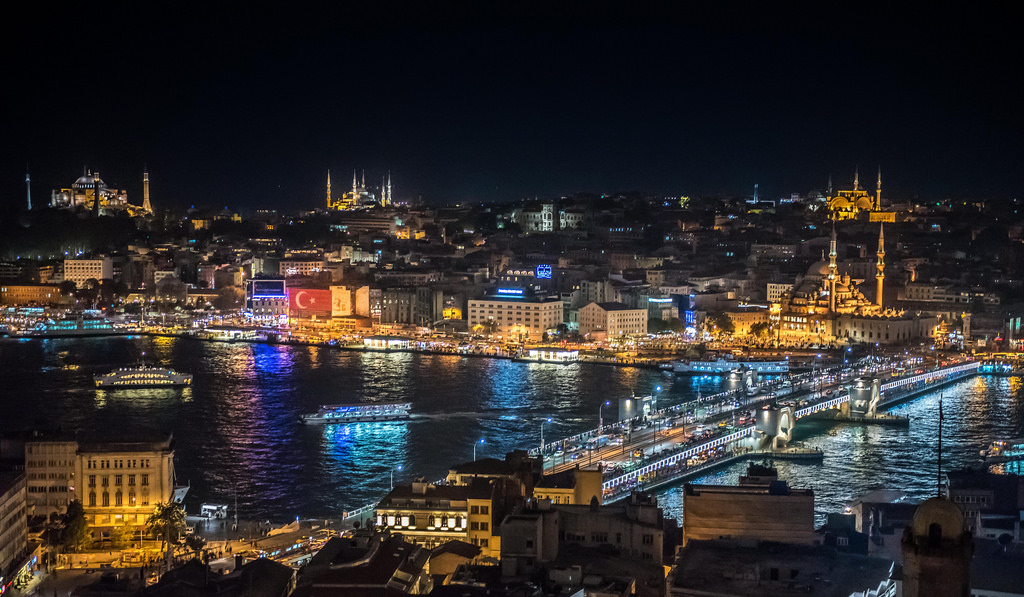 Recently appointed as one of the ultra expensive and galvanic cities after New York, Istanbul charms many of the top celebrities around the globe. They come to Turkey for enjoying the treasures, great architectural of Blue Mosque, imperial frescoes of mosaics of Chora church and many alike. Who can forget to mention about the Grand Bazar where one can get an experience of the world's most exciting and amazing shopping spree.
Fenerbahce, a professional sports club invited world cup winner of 2002 Roberto Carlos to the city. The place has seen the likes of R&B diva Beyonce Knowles, Latina singing sensation Shakira and the great acting legend Liam Neeson with Neeson apparently falling in love with the Islamic prayer. The city has also been a top destination for film makers looking scouring for the next big location for their movie. Some of the tech Giants like Bill Gates was spotted in Bodrum, Turkey in his $330 million Yacht, along with his wife and kids.
#7 Rajasthan
It's arduous to believe that India, country known for poverty and social issues would be included among the list of celebrity's hottest tour destinations but hats off to the movie makers like "Slumdog Millionaire. It was after this Oscar awarded movie breakthrough that notorious names from west started taking keen interest in India, mainly Rajhastan.
Madonna spent a whole week in Udaipur with her husband in 2008. Jodipur's palace called "Ummard Bhawan" was chosen by Elizabeth Hurley for her lavish wedding ceremony and honeymoon. Mick Jagger with her daughter Jade on spotted at Hotel Rambagh, Jaipur enjoying their holiday.
#6 Cabo San Lucas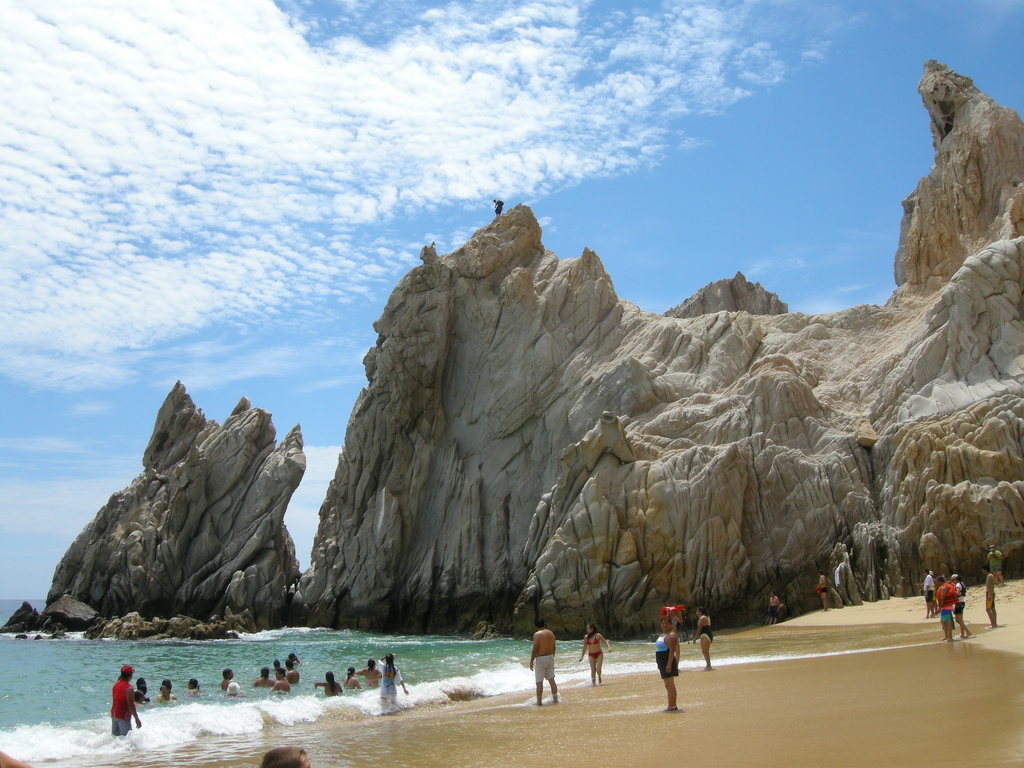 The spot that recently came into headlines as the locus for Justin Timberlake's bachelor party is basically known to be "Heavens of Mexico" which is located at the southern tip of Baja, California Peninsula. The fan list for this sunny aglow city's beaches can go on and on.
Naming some of the VIP's of the Tinsel Town are: Cameron Diaz, Sean Penn, Ryan Seacrest, Kim Kardashian and last but not the least Jennifer Aniston who at many occasions commented it as her favourite spots to visit. She has been seen plenty of times at the beaches of Cabo San Lucas either celebrating her birthday, meditating for inner peace or hanging out with her gal pals on a holiday.
#5 Lake Como
On the foothills of the Alps in northern Italy is a lake of glacial origin in Lombardy which is known to be one of the deepest lakes in Europe, called Lake Como. Blessed with numerous artistic and cultural gems, the lake surely earns its reputation as a retreat for the wealthy and the aristocrats. It has seen the likes of people like John Kerry, Madonna, Gianni Versace and Julian Lennon.
They had or still have their residences over the lake shores. Even the richest of the rich like Tom Cruise, David Beckham, George Clooney love spending quality time here or stopping over for a while at this extravagant lake which is invaded by sumptuous beautiful palaces and villas.
#4 The Hamptons, Long Island, New York
Engrossed with bodacious decorated restaurants and bold catchy night clubs, the legendary Hampton hosts money oozers of the fashion world. Some known names who own their properties here are Howard Stern, Alec Baldwin, and Gwyneth Paltrow.
Tons of other celebrities find this snappy strip of hamlets and beaches on the east end of Suffolk as one of most relaxing and peaceful spots in summer. There is a long island railroad that covers the whole Hampton in an hour. Musician, artists and all other creative people have found the spectacular beaches of Hampton as an inspiration.
#3 Miami Beach
The city which is home to the one who sang "Ring my bell, Ring my bell. Yes, you guessed it right; Enrique Eglesias. Another gem of the Hollywood music industry Gloria Estefan has her home in Miami, a huge city having business, nightlife, savoury restaurants and much more.
Both of the megastars call Miami Beach their home. Jennifer Lopez, an illuminable face of Hollywood film and music industry prioritize this beach on all of her other favoured tarrying spots. She admires staying in frilling hotels of the city and also celebrated her 42 birthday at Fountain Bleau. Miami beach is a coastal resort city in Dade county, Florida, US and many celebrities are found bouncing merrily with locals of the region.
#2 Maui, HawaiiMAUI
A special place not only for honeymoon or memorable events but for hosting numerous buzzing stars of Hollywood. All these illustrious personalities who find the world as their playground love to be at Hawaii either for living or for their holidays. Being more secluded than most other places and having pleasant weather around the year, Maui is considered as one of the greatest places to enjoy quality life. Oprah, Owen Wilson, Steven Tyler are few of many massively famous names who are fortunate to own their apartment or houses in this breathtaking island. Cameron Diaz with her friends was recently spotted at Maui having fun as well.
#1 Tuscany
Tuscany is one of the most popular travel destinations in Italy. There is always so much to do when it comes to having fun in the city as the place is blessed with gorgeous sprawling mountains for hiking and an immensely beautiful coastline of the Tyrrhenian Sea. You could indulge yourself in fishing or numerous other activities as there is something to do for every season in Tuscany.
Other amusement places are Art museums, cafes and restaurants. The most fantastic, lavish place for accommodating the megastars is ll palagio. Sting has a personal 16 bedroom villa in this beautiful city. Frequently visiting stars of Tuscany are George Clooney, Colin Firth and Sting of course.